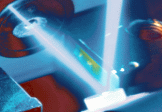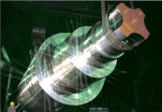 FUJI TRADING CO., LTD., founded in 1953, is a global trading company exporting and importing various products for the industrial and marine fields as well as for the domestic wholesale market.

PLANT MACHINERY SALES DEPT. was established in order to satisfy customers in the industrial field with smooth supply of their requirements such as machinery & equipment and spare parts based on our rich experience accumulated in supplying the same to the ships for many years at MACHINERY SERVICES DEPT.

Making the best use of our purchasing and distribution network worldwide, we have contributed to safe and reliable operation of land-based plants, and have been enjoying a high reputation among such customers.

Our overseas offices and subsidiaries are strategically located in U.S.A., HOLLAND, UAE, SINGAPORE, CHINA, HONGKONG SAR, KOREA and more including our agents.